Alpacas For The Next Generation
Information about us
Our farm is a full time business. The Alpacas, their fleece, and yarns are our business. We do our html>
page contents own vacinations, shearing and cleaning of the fleece. We are very hands on and can answer alot of your questions.
The Alpaca experience began about 18 years ago and has been my full time business. There were 2 Herdsires and 3 maiden Females at the beginning. There are now about 50 total Alpacas of all colors and variations.
The breeding program is set up to strive for better genetics and better fibre with each passing year. We try to keep up on the lastest husbandry and medical information available. We work closely with our Veterinarian and also North Carolina State University Teaching Hospital.
In our years of experience we have encountered some unusual situations concerning the care of the Alpacas. We had one male Cria at the age of 6 weeks who broke his neck and had to have surgery to place a plate in to correct the fracture and lessen the swelling. (read the article in the winter 2003 Alpaca Magazine) He is doing great and will be with us all his life; he is now 6 years old and all male. We would be glad to share any of our experiences with you and to help you any way possible. If you have questions about how to setup your barn or how to do fencing we are at your service.
We have many Sires and Junior Herdsires with great genetics for sale. We are also selling our Crias every year. Each year we produce about 14 new Crias. We offer financing and boarding on any of the Alpacas we sell. Each female comes bred or with a free breeding. We offer after the sale help and information as needed, you need never worry about calling or stopping by. If interested in any of the Alpacas feel free to contact us.
I now belong to ABFS and am continuing my education on these wonderful animals. I belong to the following orginizations: AOBA, SEAA, MAPACA, AFNCA, ARI, CABO, ASFN,VAOBA,NEAFP,ALSA, and past member of ABR and ABANC when I was living in Colorado
The Alpacas have been in shows and their fleece and yarn have also been entered in competition with great results.
We have now added pure Peruvian Sires to our herd. Hold on, next year's Crias are going to be fantastic. I am excited about the new avenue we are starting and I know this will only improve our herd.
NC Alpaca Breeders

|

Alpaca Breeders in North Carolina

|

North Carolina Alpaca Farm

|

NC Alpaca Breeder

|

NC Alpacas

|

North Carolina Alpacas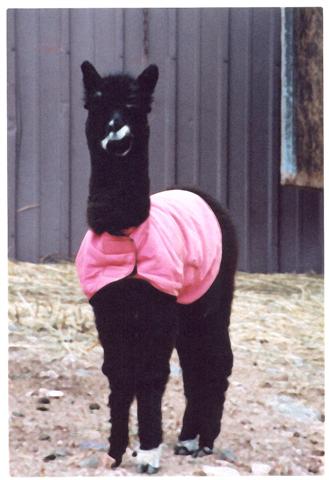 Mission Statement
We are commited to the Alpaca industry and the Alpacas. We are working diligently toward better genetics, fibre, and phenotypes. We are also striving to alert the public to these great animals and the many items produced from their fiber and the benefits of buying North American raised and produced Alpaca.
We are continuing our education about the husbandry, medical, and lastest endeavors. We participate in the 1st EPD testing in the United States. We have been participating since its inception.
FARM STORE